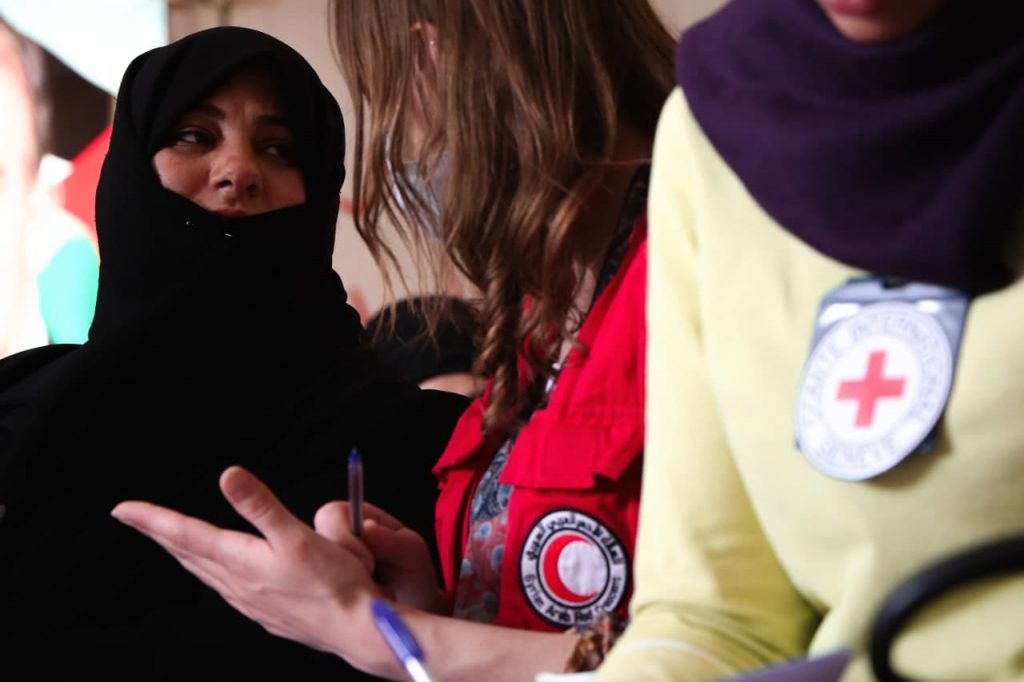 The past ten bloody years of conflict in Syria have brought about sweeping and protracted changes in the lives of Syrian people. Many men have been killed, injured, displaced, or even disappeared; families have been separated, forcing women to carry a heavy burden for the sake of their families. The result has been a difficult, but profound and potentially transformative change for women.
The problems experienced by women in situations of armed conflict have received increased attention in recent years, within the Syrian Arab Red Crescent.
Women breadwinners support project in Al-Hujjaira
The project is concerned with creating decent working conditions for nearly 50 women who are able to work, in order to achieve the minimum requirements for them and their children in pursuit of their economic empowerment, and to achieve self-sufficiency, by finding suitable job opportunities within projects in which they have experience and are able to manage.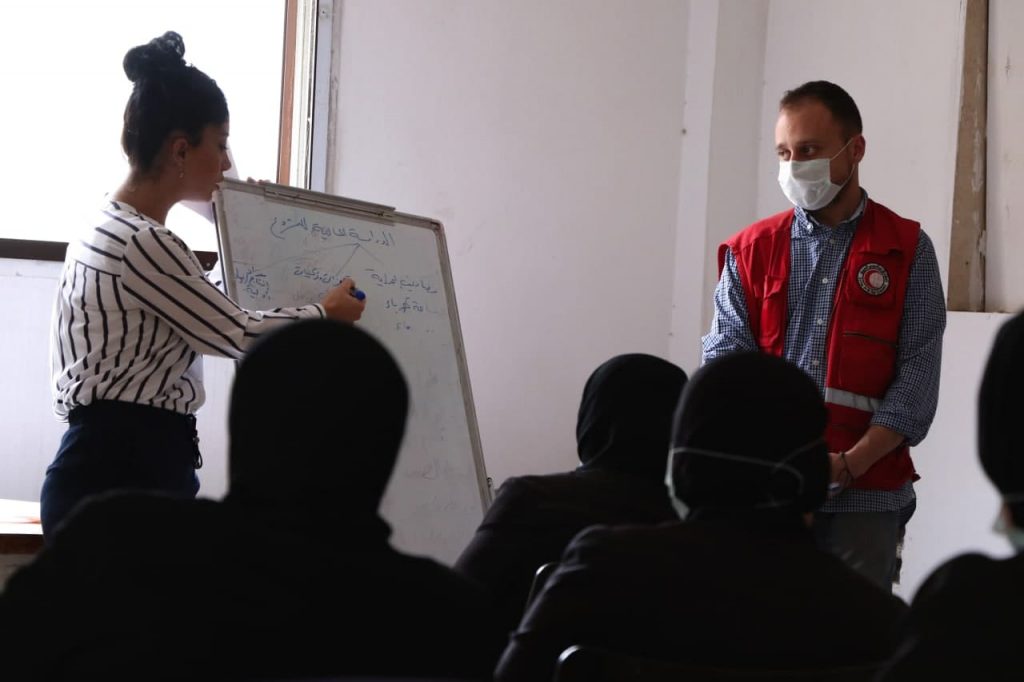 Who are the accepted women into the project?
• Whose age is between 18 and 60.
• Being the only breadwinner for her family.
• The most vulnerable according to the economic situation.
• Possess the will, ability and determination to complete the project.
• The priority is for those who have a person with special needs in their families.
Project phases
• Application forms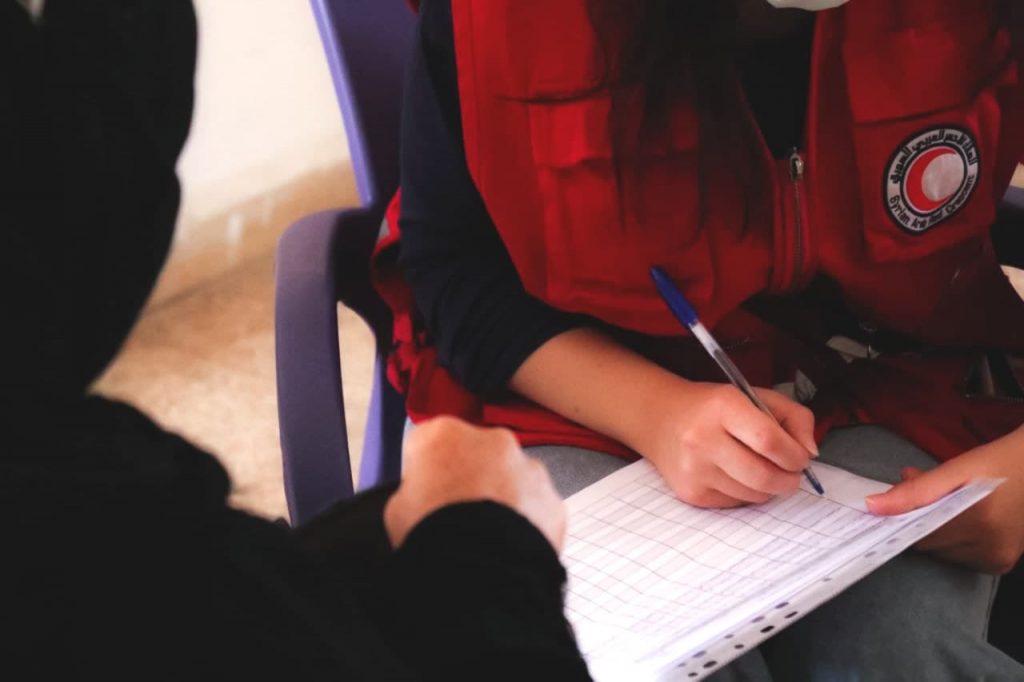 Through introductory sessions, attended by the participating women. (the entire steps of the project and the method of filling out the application forms are explained).
•Work plan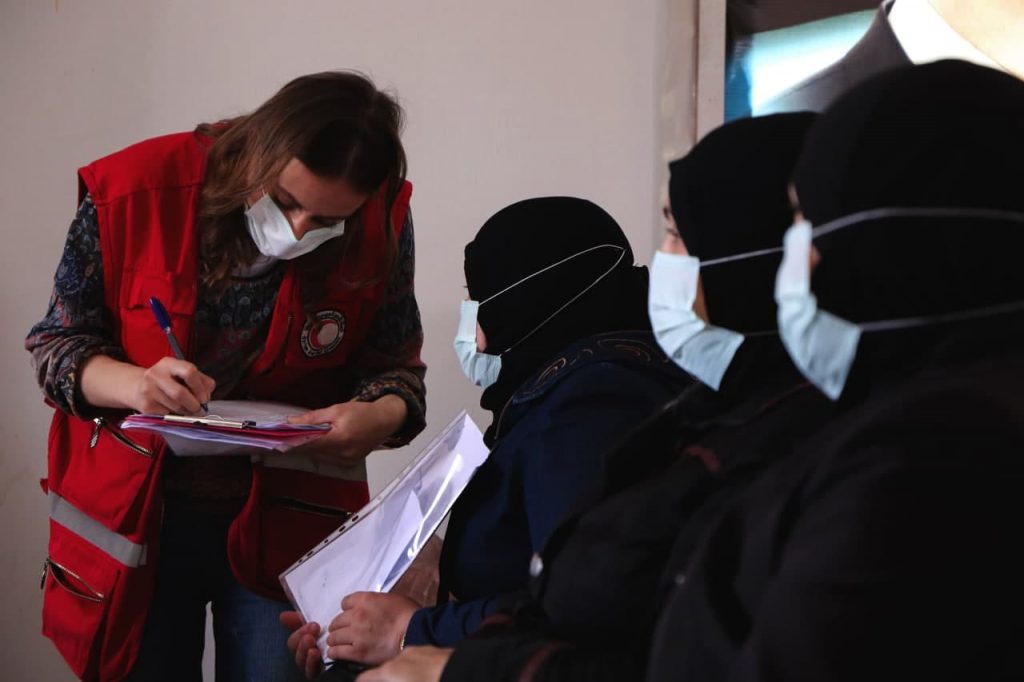 The volunteers explain some principles related to management, accounting and marketing for carrying out small projects, in addition to establishing the economic feasibility of the proposed project by the beneficiaries.
• Home visit
During this phase, the volunteers visit the beneficiaries in their houses in order to evaluate their economic situation.
• Purchasing Phase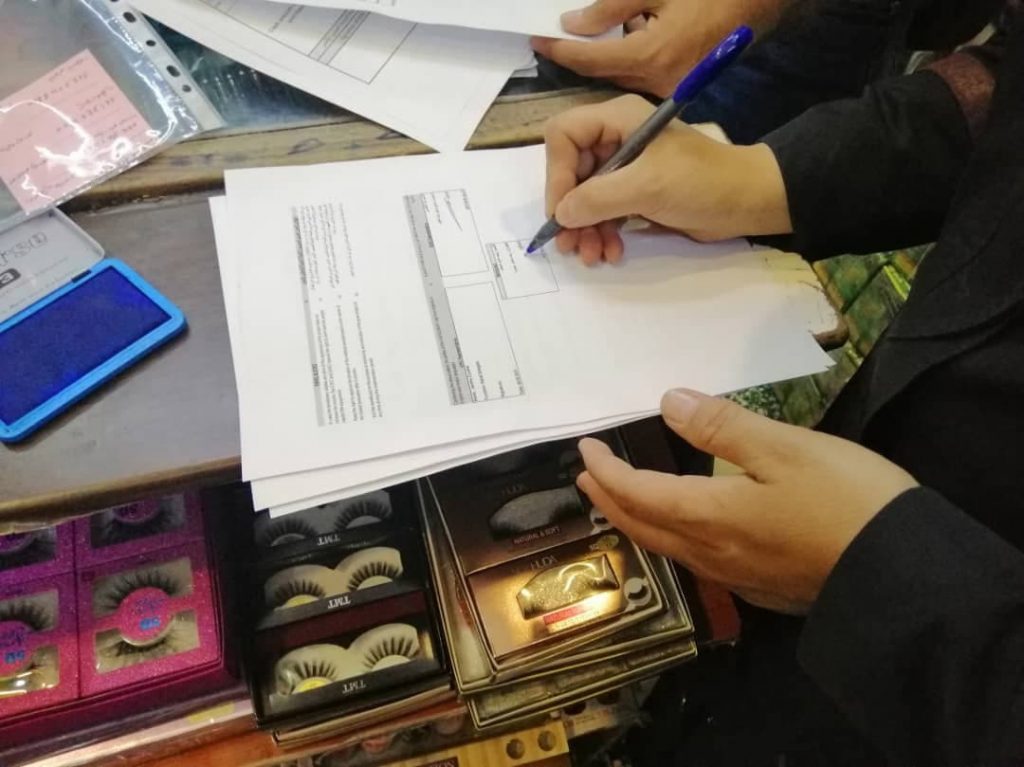 It is carried out by the Syrian Arab Red Crescent and the International Committee of the Red Cross, from the places chosen by the beneficiary.
• Follow-up visits
Which are usually 3 visits.
During this phase, the project progress mechanism is reviewed, and the volunteers give the needed information assist to the beneficiary.
• Assignment of the material ownership.
What are the projects that the women in Al-Hujjaira have selected?
The projects varied, according to the diversity of the needs of the returning community within the area. Among the projects; ranching, barbershop, clothing, groceries and others.