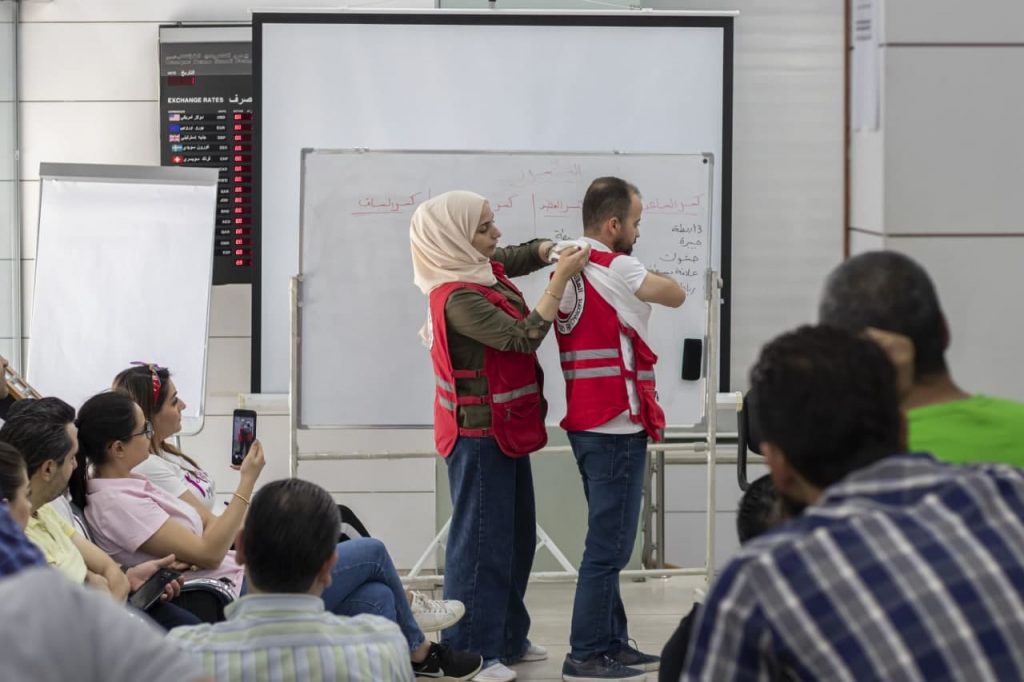 Within the plan of the Syrian Arab Red Crescent to spread the concept of first aid to all groups in society. First aid trainers from Lattakia Branch initiated a course on first aid principles, with the participation of 23 trainees from Banque Bemo Saudi Fransi employees from Lattakia and Tartous branches.
What benefit did the trainees get?
The course initially included an introduction to the International Movement of the Red Cross and Red Crescent, and then expanded the scientific aspects of first aid and various first aid techniques and their application, including:
respiratory infections
musculoskeletal infections
Circulatory infections
Skin infections
Initial assessment of the injured
The course was very interactive among participants.
Therefore, (Rani Mansour), one of the participants in the course says:
"The information provided within the course is very valuable and useful in many everyday situations, I didn't expect simple action to be taken at the right time, it can save a person's life"
The course lasted two days and concluded with the distribution of certificates of participation to trainees.