After continuous work and efforts in coordination between the Syrian Arab Red Crescent and the TGH organization, the second phase of the Al-Ashary rehabilitation project was completed, by providing it with four pumps (two vertical and two horizontal) with an electrical transformer, in addition to their electrical and mechanical equipment. this will contribute un securing safe drinking water For 100,000 beneficiaries in the eastern and western countryside of Daraa after the entry of the second phase of the project into operation.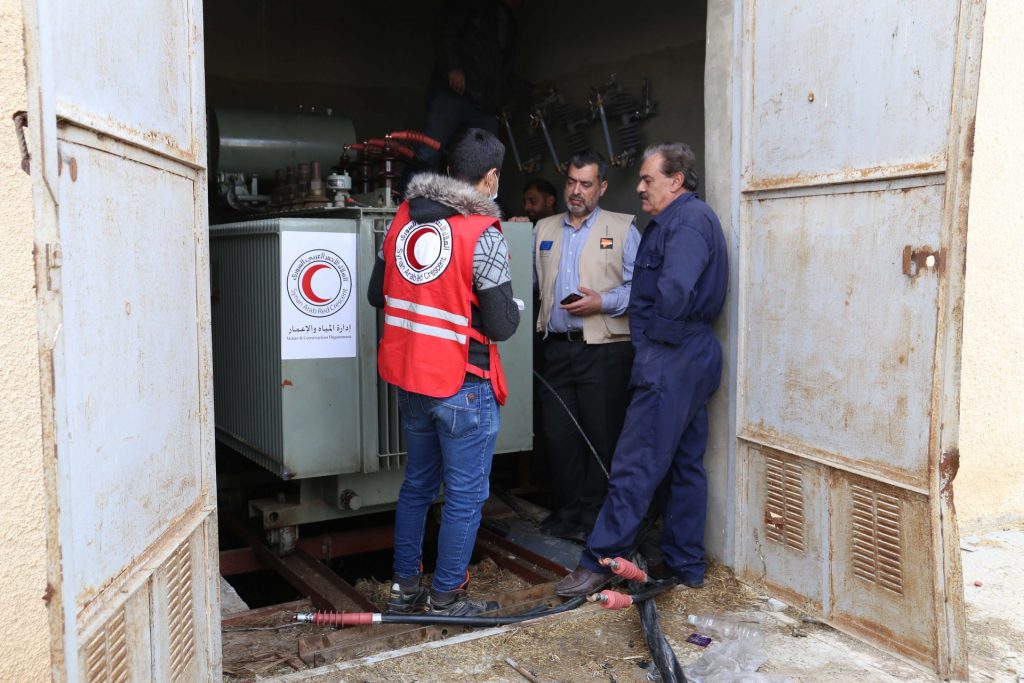 Previous project to restore water for the people
As part of a series of projects that the Syrian Arab Red Crescent is working on in the water sector in Daraa, the Water and Rehabilitation Management team repaired the Al Ashari water pipeline in the Saida area to ensure that the water reaches the eastern rural of the governorate.
The rehabilitation work carried out by the volunteers of the team included the completion of the maintenance and installation of the pipeline, 400 mm in diameter and 120 meters in length, in order to deliver pumping station water to the eastern rural through the Naima pumping station, in cooperation with the Water Foundation in Daraa and with the support of the ICRC.