In the framework of the continuous endeavor to secure more support and medical requirements to serve the people of Daraa, the Syrian Arab Red Crescent, with the support of the International Committee of the Red Cross, provided two incubators for Daraa National Hospital, after the hospital received earlier medical equipment and patient monitoring devices. these provided materials will contribute in improving health care for newborns with heart and other diseases, as well as for patients with surgical interventions.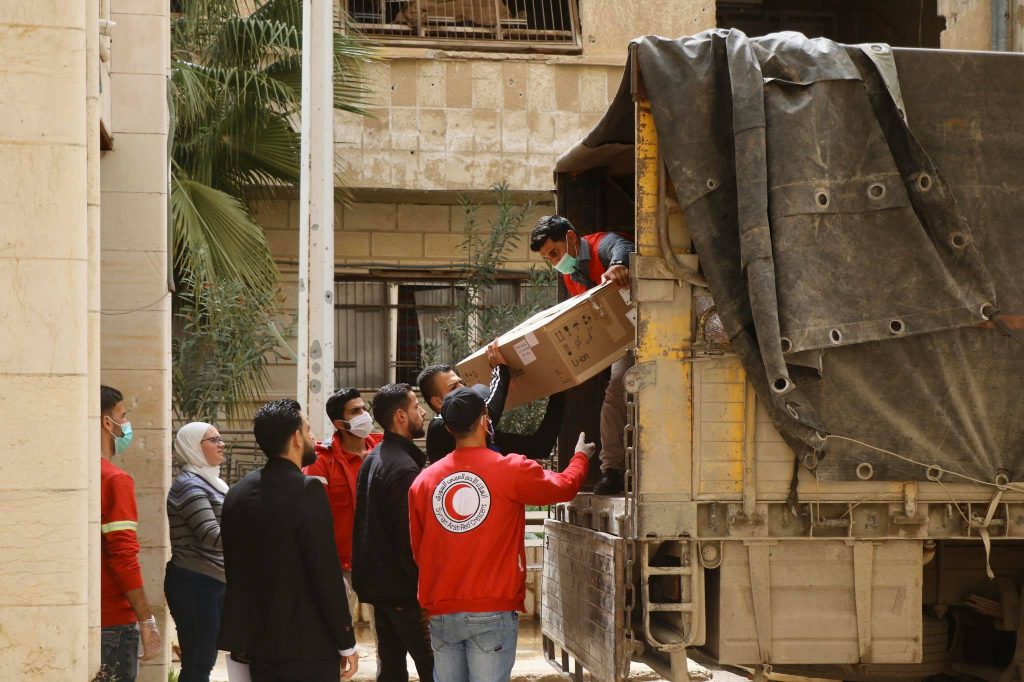 Another response to the hospital's needs to confront Corona
After noticing the rapid increase in the number of COVID-19 cases in Daraa governorate in late 2020, the Syrian Arab Red Crescent volunteers worked during the month of December of last year to rehabilitate a health isolation center inside Daraa National Hospital to receive cases infected with the emerging coronavirus and provide medical care to them, under the supervision of doctors and nurses, in a safe environment.