For the tenth time during the past two months, delegates from the International Committee of the Red Cross visited the Syrian Arab Red Crescent branch in Daraa, where they met with the head of the branch and those in charge of the following departments: (relief, livelihood, water and rehabilitation, health), in order to follow up the growing needs in the governorate and supervise the projects implemented.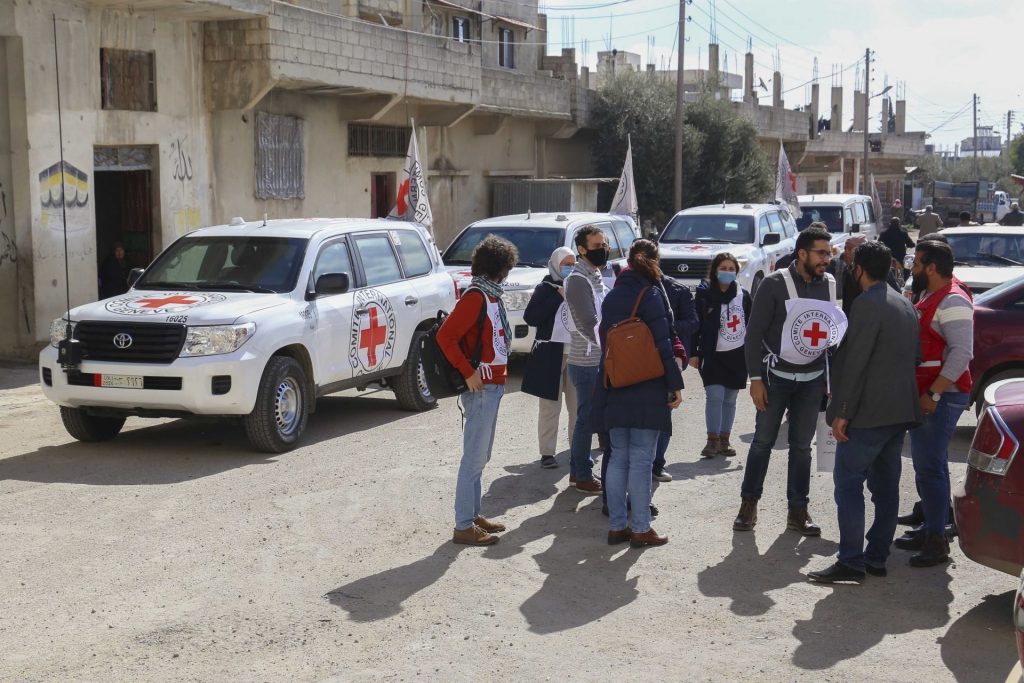 Multiple visits to inspect projects and assess needs
The visits of the ICRC delegations to various centers and areas in Daraa aimed to implement the following agenda:
• Meeting with those responsible for several teams in SARC Daraa branch to follow up on their work accomplished during the year 2020.
• Conducting field visits to hospitals and directorates.
• Delivering a morgue to Tafas Hospital and a morgue to Nawa Hospital.
• Following up on the rehabilitation of some bakeries and schools, and following up on the distribution of feed grant.
• Conducting a field tour to Al-Ashary pumping stations project to assess the needs and review the electrical and mechanical equipment, in addition to checking the pumps.