Families' ability to secure their basic needs is in danger, especially after 10 years of conflict ,as the latest statistics of the World Food Program showed that 12.4 million Syrians suffer from food insecurity. in order to alleviate this struggle, the Syrian Arab Red Crescent volunteers continue their response to the people of Daraa Governorate, where they delivered a relief aid convoy to 4,700 families in Daraa countryside.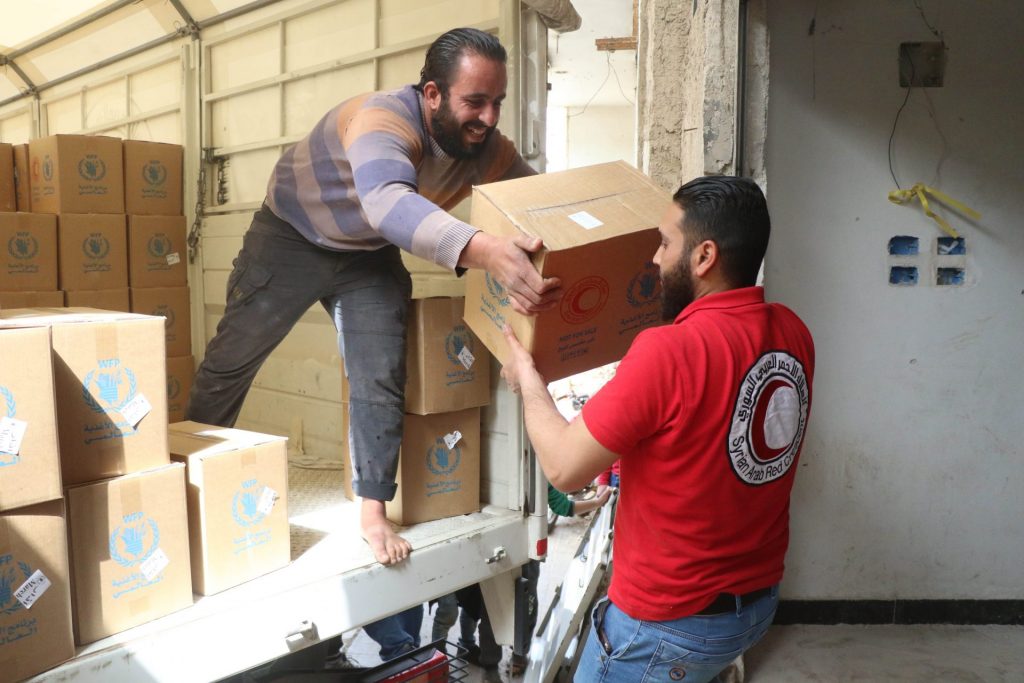 What did the convoy carry?
19 trucks of SARC traveled tens of kilometers to secure basic foodstuffs for families of Maaraba and Ghasem villages in the eastern countryside of Daraa. the materials included 4,700 food parcels and flour bags as well as food supplements, with the support of the World Food Program.