Aimed at familiarizing children with the resilience program and educating them to benefit from it throughout their lives; The Syrian Arab Red Crescent provided awareness sessions for 135 children between the ages of 12 and 14, in the towns of Namer and Al-Faqia in Daraa countryside.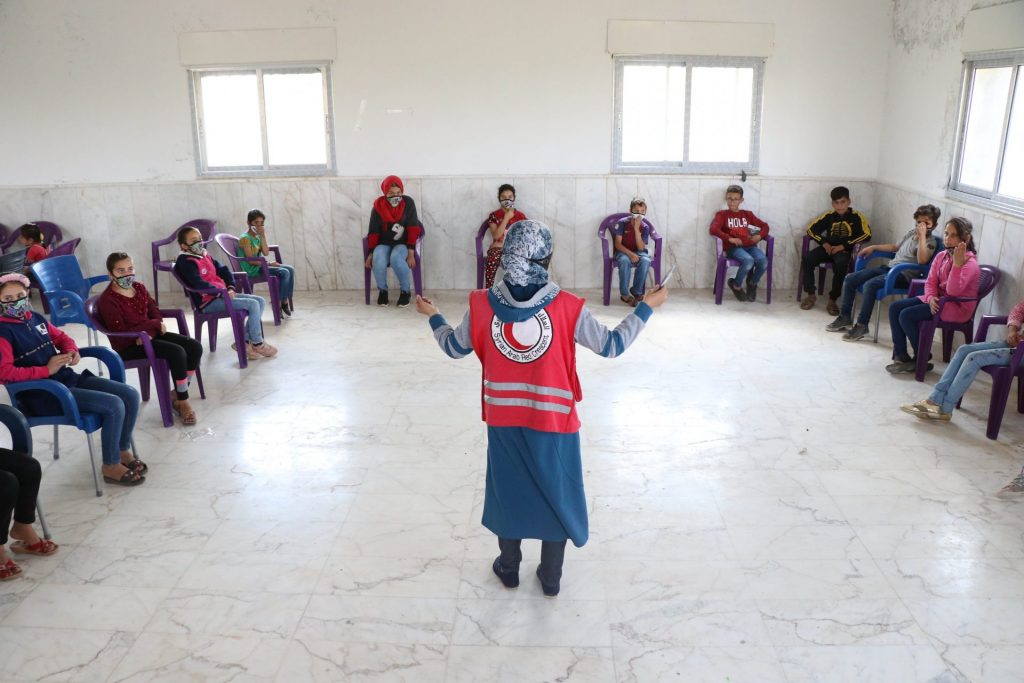 A program with 15 sessions and concluding with the world with peace session
The volunteers of the Community Services Unit within the program – which lasted for two months – carried out 15 sessions, including: (acquaintance, children's rights, exploring feelings, friendship, what is violence), and conclusion was with the world with peace session, through implementation of several activities aimed at exchanging ideas between adolescents and volunteers, and discussion about peace, in addition to encouraging thinking and talking about what children can do to contribute in peace and protect it. the volunteers also make them aware of Covid-19 and the remnants of the crisis.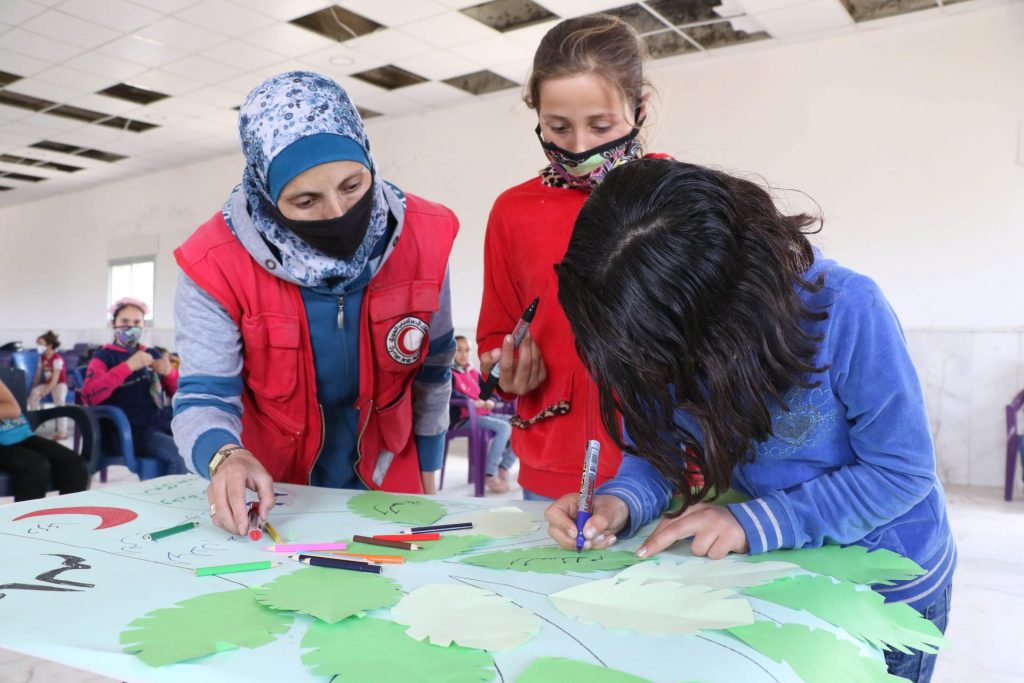 Community services unit in brief
The Community Services Unit, with the support of UNICEF, is implementing a set of programs in Daraa Governorate, which are:
• Flexibility in children.
• Life skills for youth.
• Caregiver Directory.
• Awareness on the remnants of the crisis.
• Awareness of the COVID-19 pandemic.
• Raising awareness on child protection issues.
Through these programs, the volunteers target all segments of society, including children, adolescents, and adults.