In the shade of the deteriorating economic situations where families can hardly get enough food on their tables, the Syrian Arab Red Crescent considers supporting the livelihoods a first priority that leads to alleviate of the suffering of the most vulnerable people.
Home garden grants is a suitable solution
Despite fact that vegetables are important part of daily diet for they contain vitamins and minerals that can help to keep people healthy, vulnerable people in Syria are unable to have it on the table due to its high prices. They shoulder heavy burdens and hardly meet their basic needs, among which vegetables are crossed out. The Syrian Arab Red Crescent helped easing these burdens with home garden grants distributed to 2500 families in Rural Hama.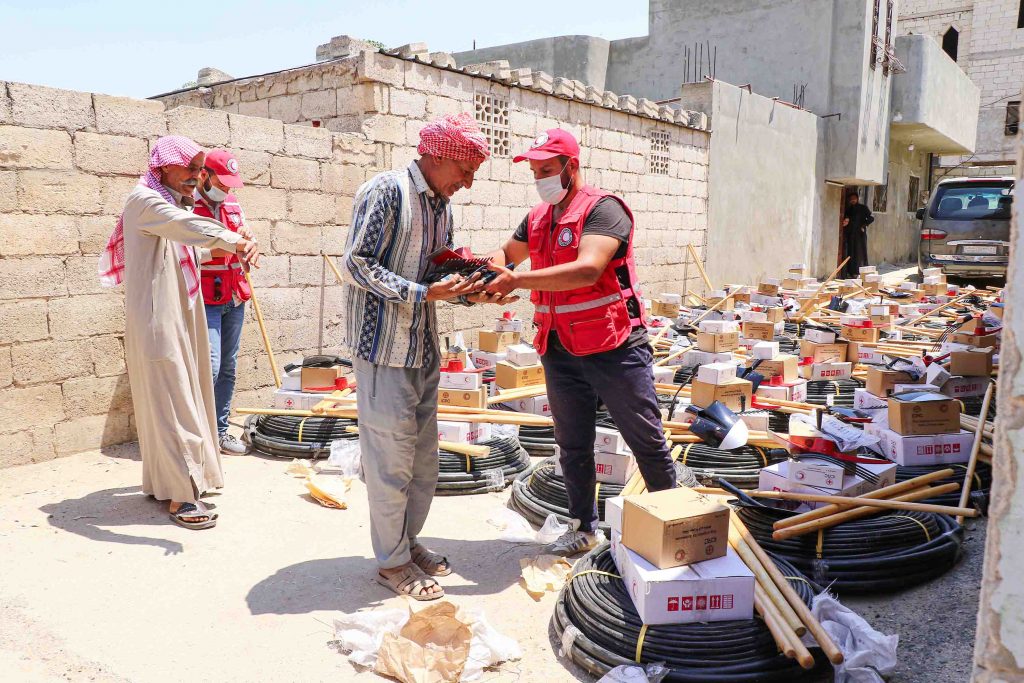 Agricultural tools and seeds are adequate to achieve the self-sufficiency
The rich red soil of the vast agricultural lands in Hama countryside were ready to embrace the fresh seeds. Therefore, the summer and winter seeds were the first included in the grant, along with fertilizers and drip irrigation network and agriculture tools. The grants were provided to the farmers in 12 villages.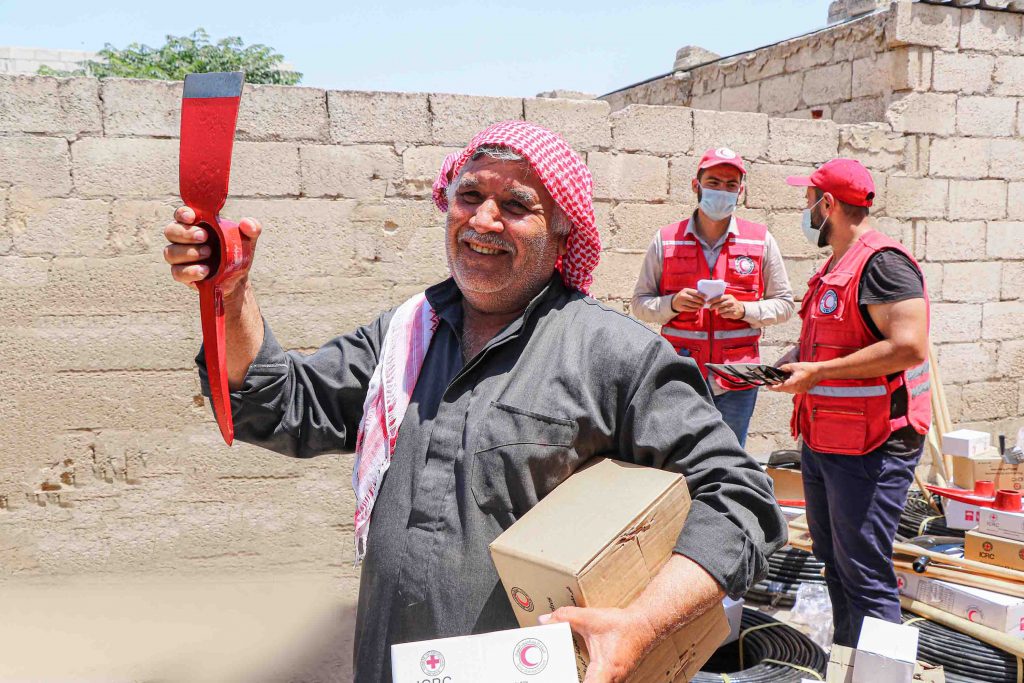 The grant makes the difference and improves the people's living conditions
Supporting vulnerable families, who lost everything during the crisis, to meet their basic needs makes a big difference. The home garden grants contribute to improve the food security, achieve self-sufficiency and enhance livelihood for farmers.
It is worth mentioning that SARC's livelihood team, in cooperation with the ICRC, have distributed the mentioned grants and other different grants that helped people to restore their source of income and regain their normal lives.