Aimed at helping people meet their needs of eggs and contribute in achieving food security; the Syrian Arab Red Crescent distribute a poultry grant to 370 families in the areas: (Namer, Al-Dali, Al-Faqia, Al-Sahilia) in the countryside of Daraa, with the support of COOPI Organization and In cooperation with the Directorate of Agriculture in Daraa.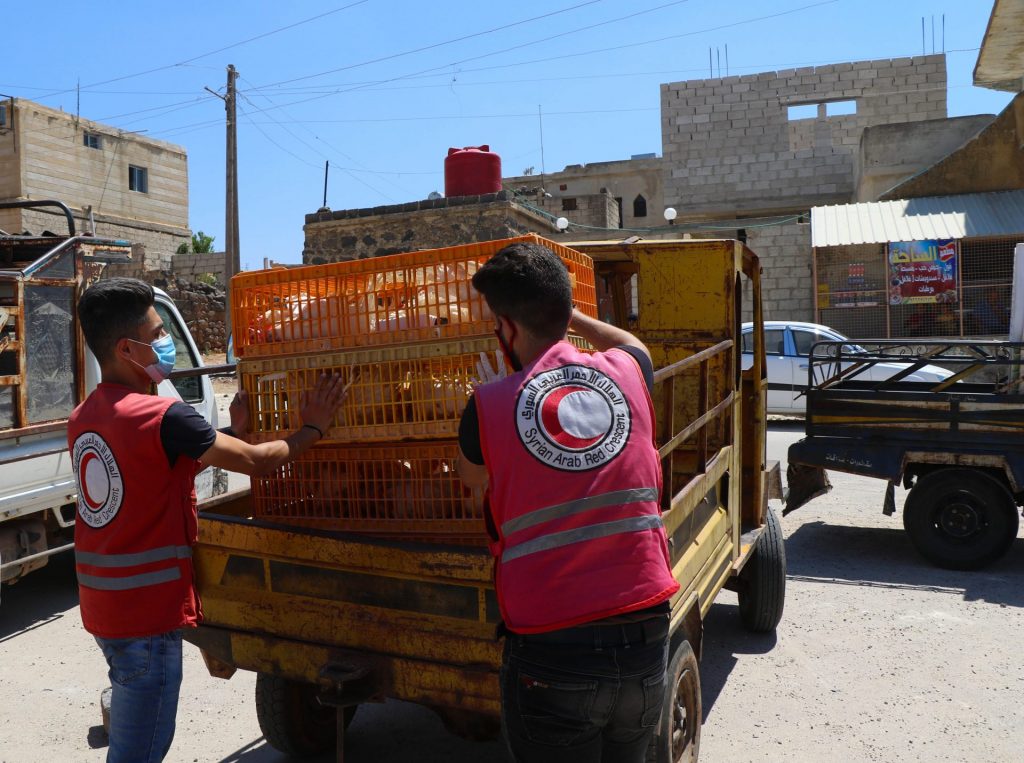 Conditional grant for the most vulnerable groups
In order to reach the most vulnerable families and respond to their needs, the volunteers carried out an assessment process for families to select the grant recipients based on the following set of criteria:
– Having sufficient experience in poultry farming.
– Having a suitable place for poultry farming.
– Families not included in similar programs.
– The most vulnerable families (women who are breadwinners, families who have a person with a disability).
– Families with a high dependency ratio ( Families have only one breadwinner or no breadwinner).
– Families that do not have source of income (livestock, agricultural lands..).
– Families that do not have more than 5 chickens.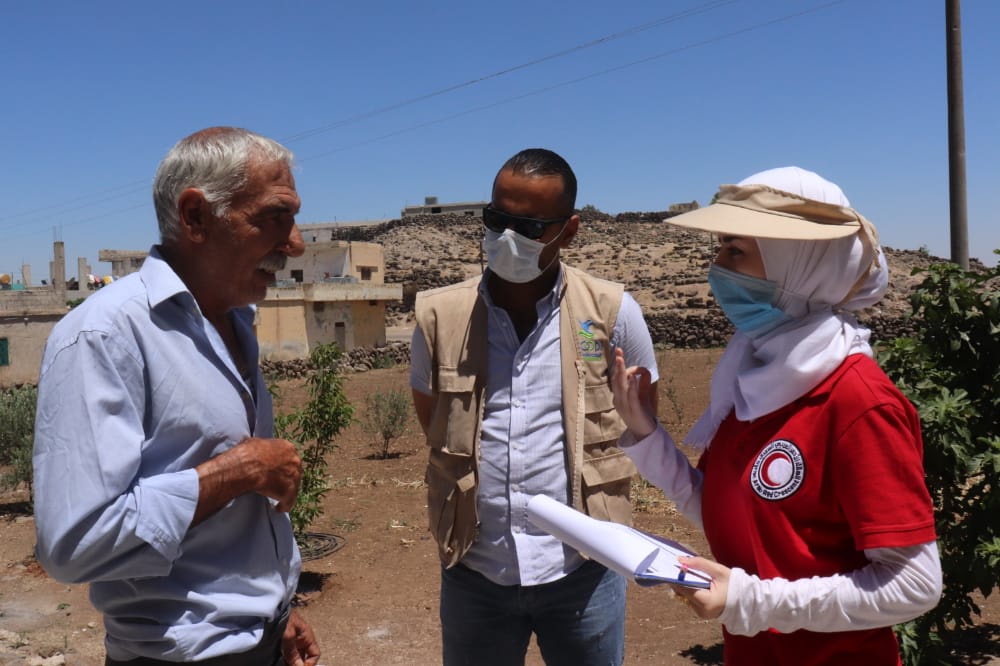 Multiple inputs grant
After selecting the beneficiary families based on their compliance with the established criteria, each family received the following: (14 laying hens, 150 kg of feed and 1 liter of vitamin), and the grant also includes the provision of veterinary follow-up, in order to provide the necessary medical advice and consultations to reach a good production level, and to achieve the desired feasibility of the poultry grant.