During a decade of agony, the sounds of the destruction and death had silenced the sweet gurgling and swishing sound of water and life. In the northern countryside of Hama city, thousands of people lost their access to fresh water owing to the conflicts, and had to shoulder more burdens to survive.

Zour Abo-Zaid water station is the only solution
In the mentioned area, the groundwater is not safe enough to be potable, and people have the access to drinking water through Zour Abo-Zaid water station, which turned into ruins.
Daily living needs were at stake
People have developed some individual solutions to cope with the bad situation, but they could do nothing to rehabilitate a water pump station destroyed 60%. Moreover, the problem grew huge in summer with high temperatures and the increasing need to have more drinking water that cost them a lot.


Rehabilitating the station saved people's lives
The water crisis has floated to the surface when people started returning to the area. Water was an urgent need that should be met in order to enhance the families' stability. Therefore, the rehabilitation of the station was a must as it can alleviate the burdens of getting drinking water for tens of thousands in Souran and Taibet Al-Imam towns. This is the objective planned and sought to be achieved by SARC with the support of the ICRC.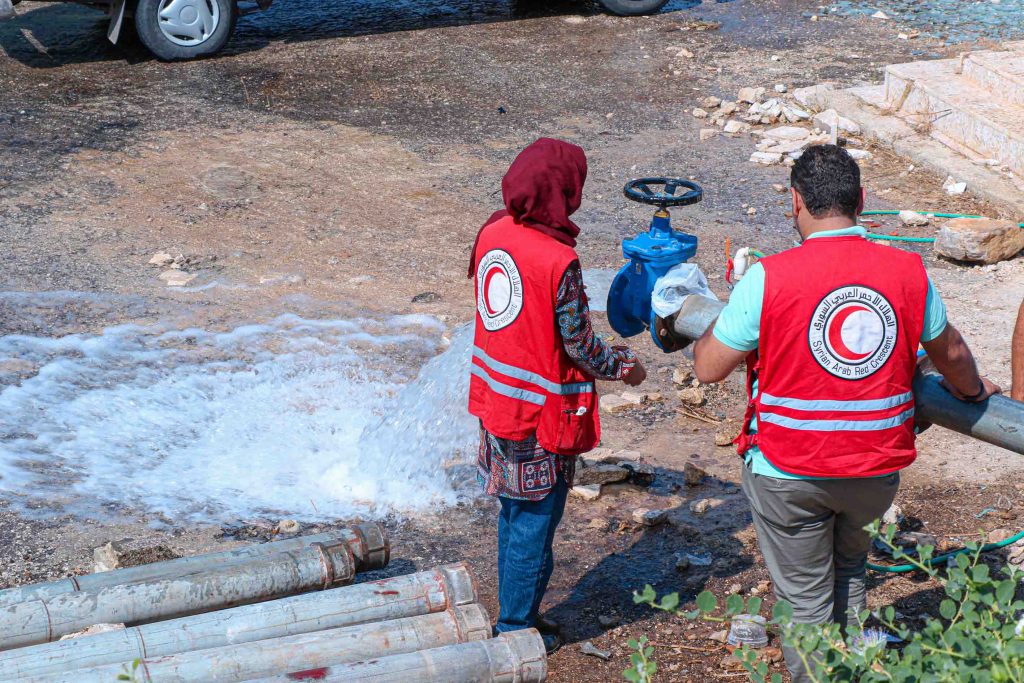 The rehabilitation process was implemented through many phases:
Cleaning up the wells
Carrying out pump tests
Providing and installing the electrical and mechanical equipment needed to operate the water well pumping
Installing doors and windows and other civil works
Installing horizontal pumps with the control panels.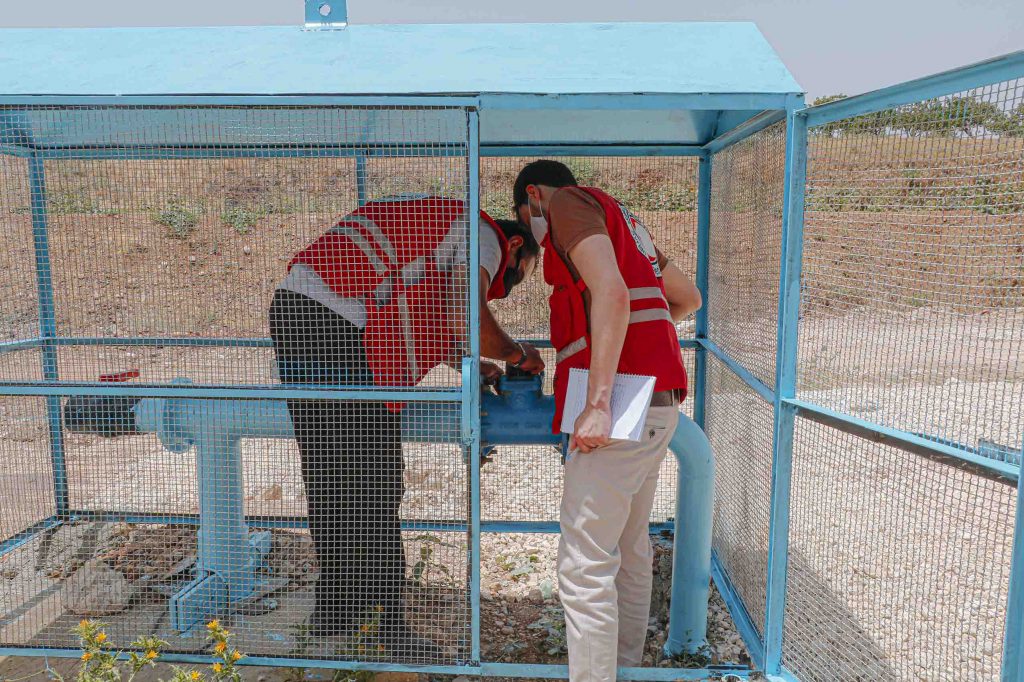 The first water flow has enhanced the stability of 42,000 people
As soon as the rehabilitation works were completed, the station was ready to meet the water daily needs of 23,000 people in Souran and 19,000 people in Taibet Al-Imam.
The station has been working at full capacity. The water flows from a groundwater tank (300 M3) to three tower tanks and then to the water network that is extended to expectedly reach 84,000 people in the future.

This project has contributed to ensure easy access to safe water, alleviate the burdens of water purchasing costs and enhance the stability of the returnees.