the Syrian Arab Red Crescent branch in Daraa held an introductory workshop on international humanitarian law, carried out by the head of the branch and the coordinator of the Disaster Management Unit. the course lasted for 3 days, and with the participation of 45 volunteers from the various departments.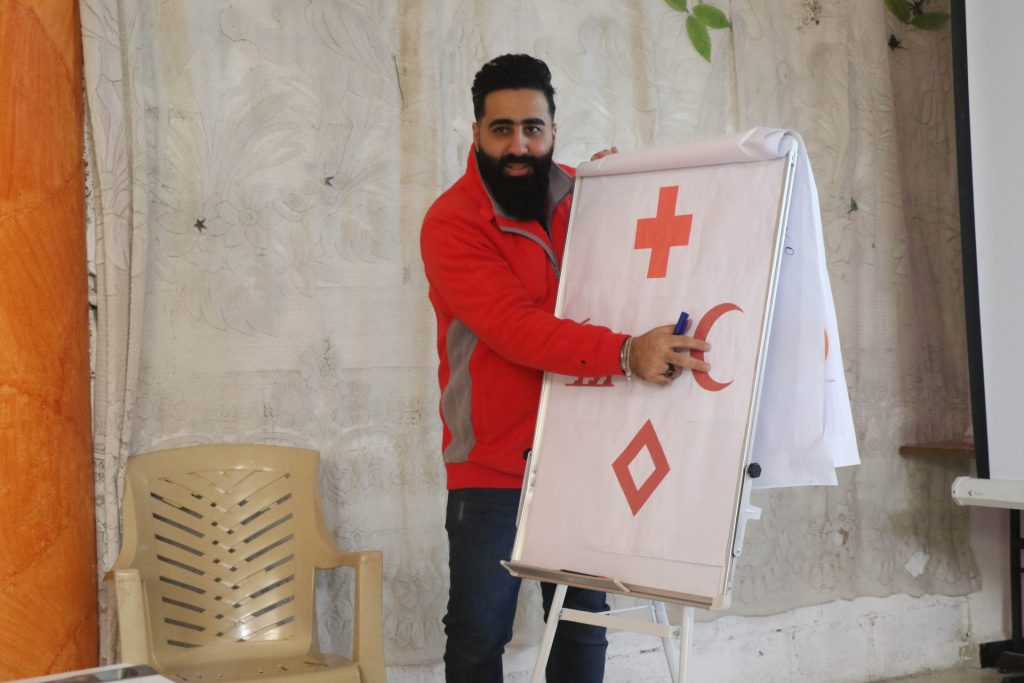 Workshop themes and goal
The introductory workshop, which supported by the Finnish Red Cross, provided the attendees with the rules and principles of humanitarian international law, in addition to making them aware of the scope of application of its provisions and the groups protected accordingly, because the familiarity of volunteers and humanitarian workers with humanitarian international law is one of the priorities to carry out their field tasks in the best way.