In front of a small barn in the village of "Tallif" in the countryside of Hama, "Noha" sits next to her two children with their eyes looking with hope at the scholarship they received, and says: "I feel comfortable having new friends for the family. because I am facing difficulties in life on my own after losing my husband."
The mother "Noha" face to face with the difficulties of her new life
Noha found herself faced with great responsibilities represented by providing for her mother and her two young children, who lost their father and lost the family breadwinner with him.
Hope looms on the horizon
With her constant concern about securing her family's needs and the great pressures she had put on her burdening to do so, Noha found a glimmer of hope in the small family that she was supporting in her day (referring to pregnant ewes) provided by the SARC with the support of the ICRC, after losing its productive assets that depend on it as a source of livelihood, and to help restore these assets, the Syrian Arab Red Crescent provided this grant to the beneficiaries in the village of "TALLIF" in the countryside of Hama, which included two ewes and 500 kg of fodder with the grant supplemented with continuous veterinary follow-up over a period of 7 months.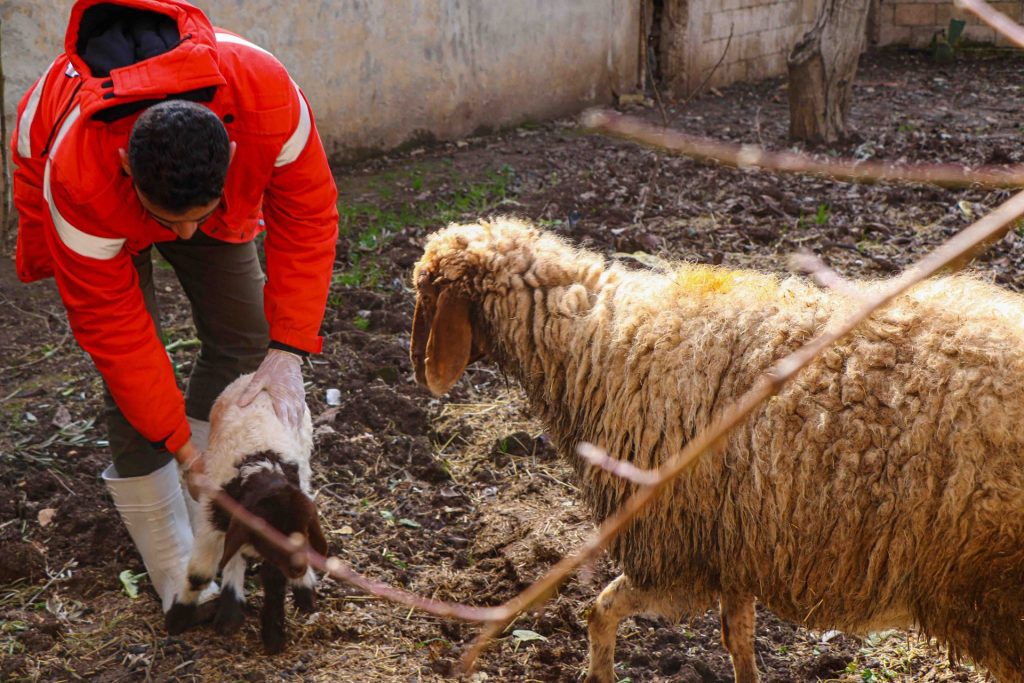 After the scholarship … the family's life has changed
With the receipt of the scholarship, the mother was finally able to take the first step towards self-sufficiency, through her new work in caring for and raising ewes. As the sun rises every day, the children are waiting for fresh milk, which daily purchase was like an unattainable dream and a burden on her sholders.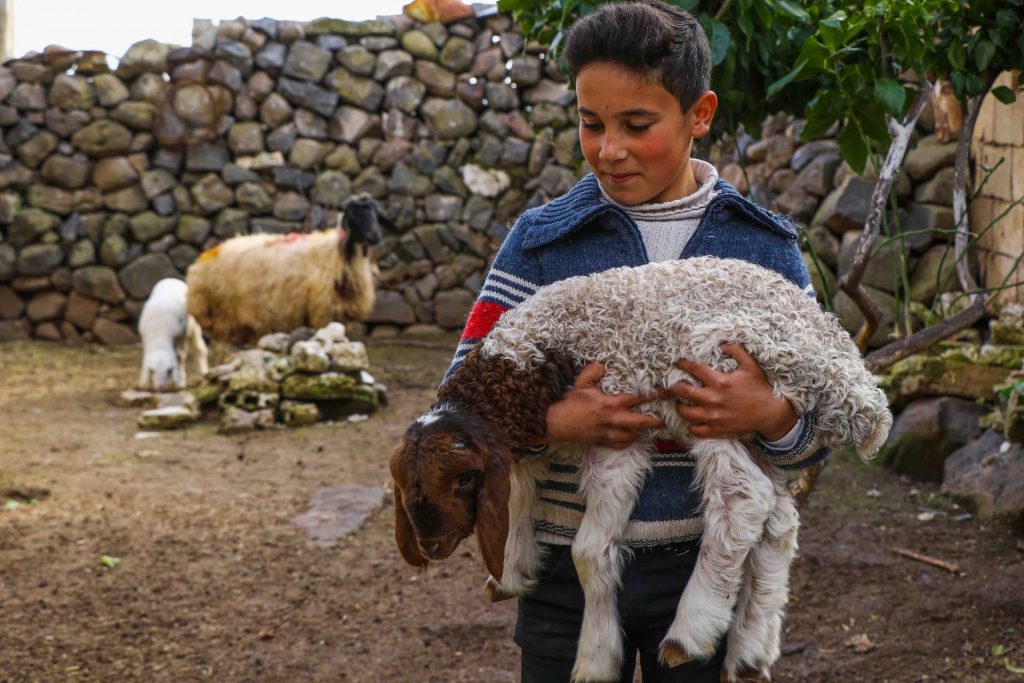 Volunteers chart a safe path
Noha aspires to be the sale of milk and its products as a constant source of income in her arduous journey towards a stable life for her and her family members, especially with the continuous assistance provided by the volunteers, who carry out periodic visits to give the necessary medicines and vitamins for the ewes and provide veterinary medical consultations, which saves great financial burdens on Noha and other families find their way to stability.