Aimed at helping the people to settle in their homes that were damaged by the war, the Syrian Arab Red Crescent volunteers worked to provide various services to contribute in the rehabilitation and improvement of houses in 12 areas within Daraa Governorate, with the support of the United Nations High Commissioner for Refugees.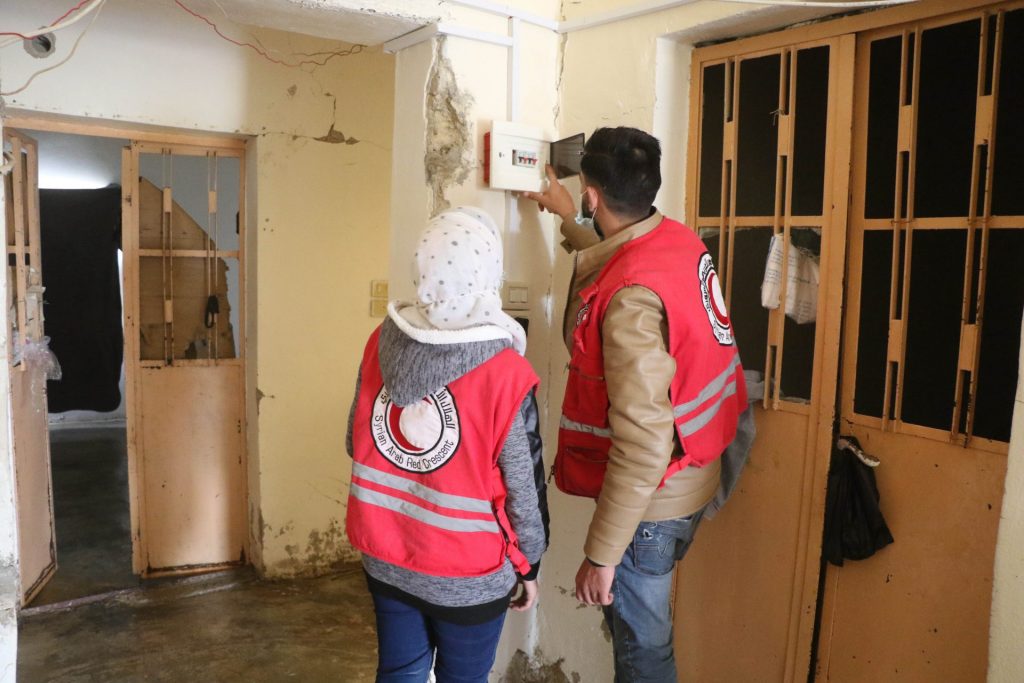 Provided services in brief
After continuous work that lasted for 9 months, the volunteers have provided 1157 families with shelter kits in the following areas: (Daraa Al-Balad, Al-Faqi', Semlin, Zemrin, Jaddiya, Shaqra, Al-Suhailiyah, Al-Dili, Jaelah, Kafr Al-Basal, Al-Katibah, and Atman), and the kits provided by the sheltering team includes:
1- Sanitary kits: they include distribution and installation of a tank with pipes.
2- Electricity kits: they include the installation of sufficient lighting for 5 rooms of circuit breakers up to the switches and sockets.
3- Wood kits: they include installing wooden doors and windows with a maximum of 5 pieces for the house.