The identification papers are some of the most important human 
possessions; starting with birth certificate, but the conflicts lead to loss of those documents, which is a big obstacle to the families who are trying to get their human rights, so the #SyrianArabRedCrescentworked on providing lots of the legal services to many families ins the hosting communities

.Not just numbers
The formal documents and papers are one of the most important human possessions that confirm his identity and ensure his access to the normal civil rights. During wars and conflicts, where people are forced out of their homes, many forget to carry or lose these documents and, as a result, deprived from all civil rights such as having their children enrolled in schools. The #SyrianArabRedCrescent work on supporting these vulnerable groups through providing a package of legal services to the displaced families in the hosting communities

The legal support team in Lattakia has delivered the legal services to locals and the arrivals, especially from eastern areas of the country. They provided 5118 legal consultations, 395 legal interventions, 3644 management interventions, and 9400 awareness sessions.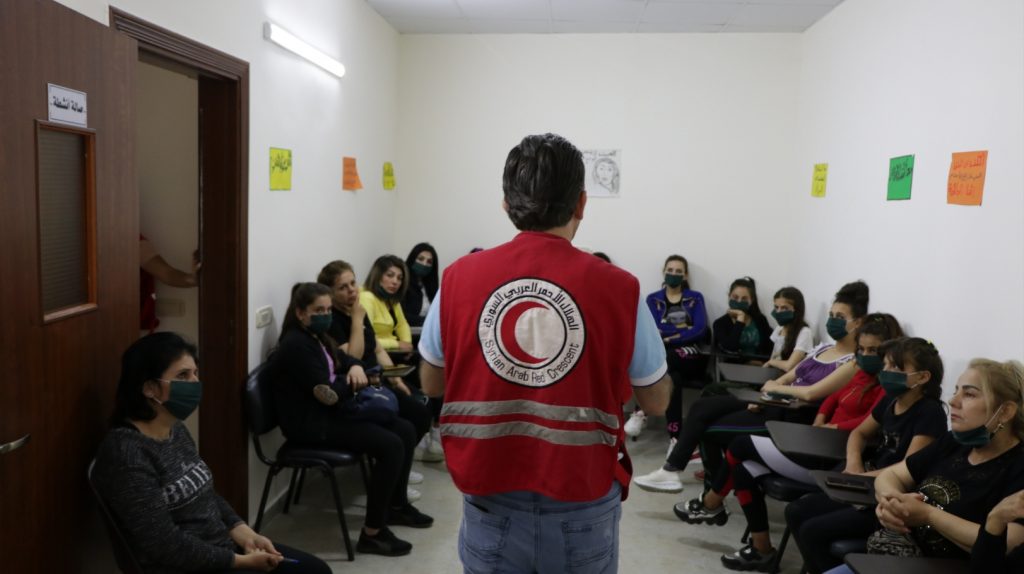 Long distances never hinder SARC volunteers to reach everyone in need
As for the far areas and their citizens, the citizens who are having problems reaching the support points in Lattakia; the #SyrianArabRedCrescent volunteers visited some faraway areas - like Jubat Burghal and other country sides in Jableh and Al-Qrdaha - to list the people's needs and answer their questions, besides providing legal consultant to the arrival families from Edlib, Al-Raqa, Al-Hasaka in Albassa.

Supported by the #UNHCR, the volunteers also went with the field teams and wandered around many small towns providing all the 
previses services.