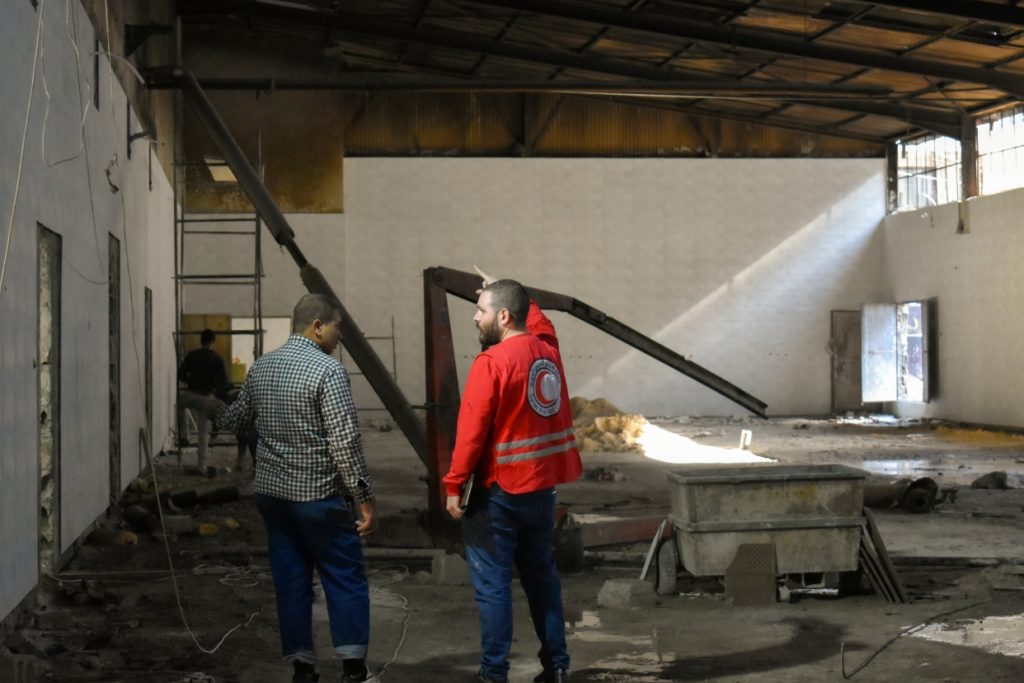 Bread is a main food in citizens' lives, and in crises it's not easy for them to get it, especially when bakeries are out of service.
Since the beginning of the Syrian crisis, The #SyrianArabRedCrescent has contributed to the rehabilitation of many bakeries in #Latakia such as: Damasrakho, Basnada, Cornish, Alhafah, Qurdaha, Jabalah, Khirbat al-Jawziyah and the second bakery.
Alkarama Bakery and its importance
Alkarama Bakery is one of the oldest bakeries in Lattakia, founded in 1950, it provided about 200,000 beneficiaries of bread, but because frequent breakdowns, and the decommissioning of facilities, offices the drainage, its production decreased significantly.
Aimed at increasing the bakery's production; #SARC volunteers started the rehabilitation, and it'll include three phases, the first phase was by offering a 200-KVA power generation kit.
what are the next phases in rehabilitation?

the second phase is happening now, and it's including: pouring Peyton floors, construction of partition walls, ceramic and tile works, introduction and installation of aluminum windows, removal of old sewage system and extension of new network, rehabilitation of sweet water system, paint work, provision and installation of water tanks.
As for the third phase will include the introduction and installation of two new production lines capable of 16/ton per day per line.
It's important to mention that all the rehabilitation works are happening in cooperation with the #ICRC.