''I have fulfilled my dream, and given hope to many girls." says Lina expressing her joy with her success in the Basic Education Certificate Exam, after overcoming difficult circumstances that prevented her from completing her education.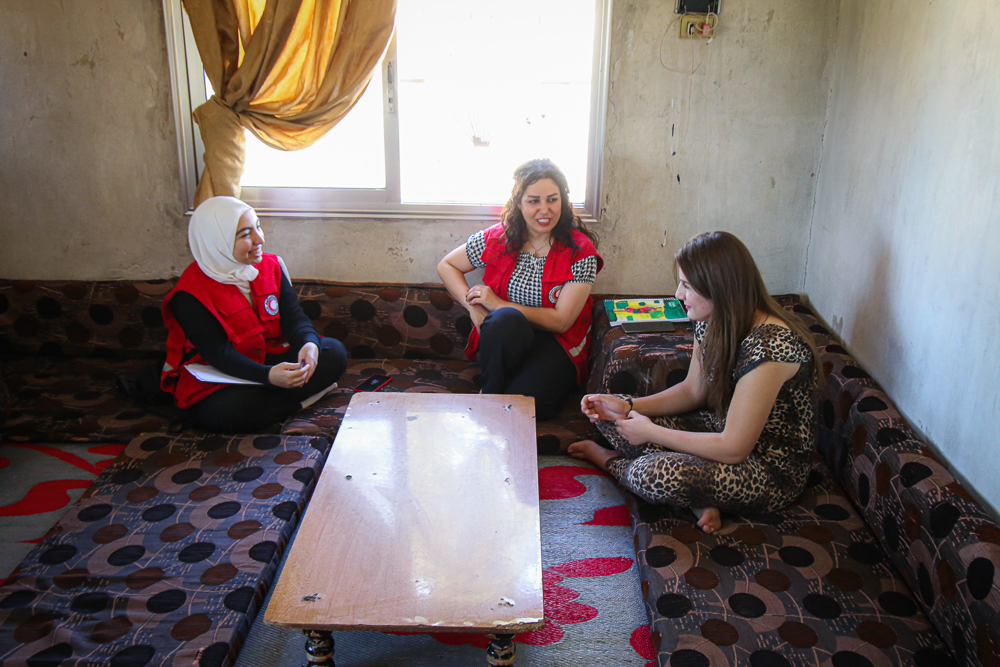 "I used to skip school a lot because I was unable to find reliable transportation, and the winter days made it more difficult." Adds Lina describing her tough conditions as she lives with her parents and 8 siblings in the village of Mantar al-Abal in rural Homs, where there is no Middle school, and the closest school to her home is located in the village of Jib Al-Jarrah.
Lina states that her absence from school had caused her learning gaps, and the new curriculum made it even harder to study alone without the help of teachers, but she kept the hope of completing her education until a director of a nearby school took the initiative to open a special class for those who wanted to apply for the Basic Education Certificate Exam in the village. Hence, she immediately joined the class and enrolled in the remedial lessons implemented by the Social Care Center of the Syrian Arab Red Crescent.
"Nothing can stand in my way anymore. I can complete my studies in feminist arts to become a teacher and encourage girls to complete their education and refuse early marriage no matter how harsh the circumstances.'' says Lina, who was helped by the remedial lessons which were supported by the United Nations High Commissioner for Refugees, along with 331 students including dropouts, displaced and returnees, within the areas of Mantar al-Abal, Al-Mukharram, Al-Batma, Umm Al-Sarj and Duwayer Al-Sharqi in the countryside of Homs.