With the aim of helping students to start a new academic year with good spirit, joy and excitement were all over the place, when SARC volunteers concluded the summer club children's courses within the education program, which covered 6 schools in the areas of raas albassit, albadroosye, and zeghrin, with the support of #UNHCR.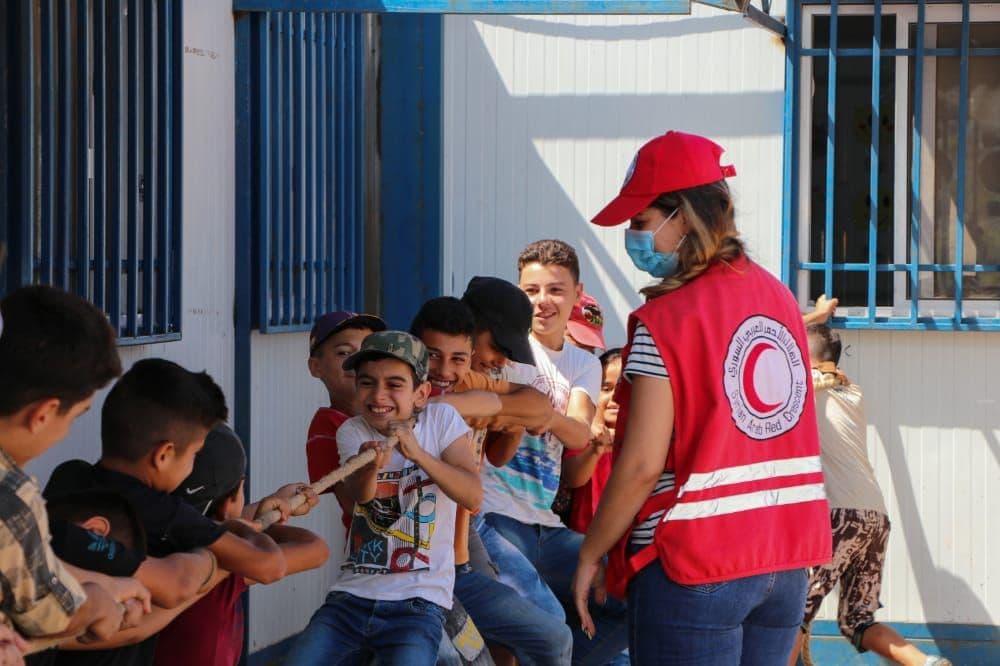 455 children, shared among 3 months both fun and educational benefit
Due to the #covid19 pandemic, students suffered from a loss of education after the early closing of schools. therefore, the Syrian Arab Red Crescent's volunteers initiated to launch summer club courses to 455 children, for the main subjects in classes from 5th to 12th grade with the supervision of teaching staff to help students regain the loss of their education, Delivering the scientific information in simplified illustrative ways, using the methods of learning through play.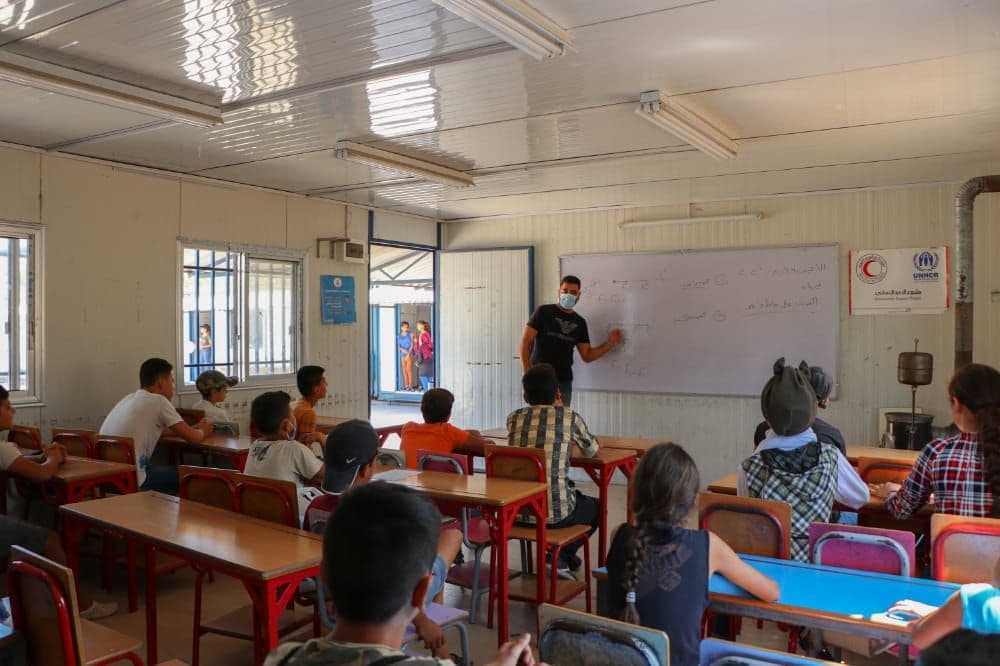 What did the children gain from the summer club?
In order for the volunteers to create an atmosphere of fun and joy for children during the summer holidays, the summer club included recreational activities such as painting, arts, theatre, sports, and music.
Omran (11) years old from Aleppo tells us about his experience: "I loved coming to the summer club with my two brothers to play, learn and share with the volunteers and our friends so much joy and useful information, and fun games, thus this place became my second home".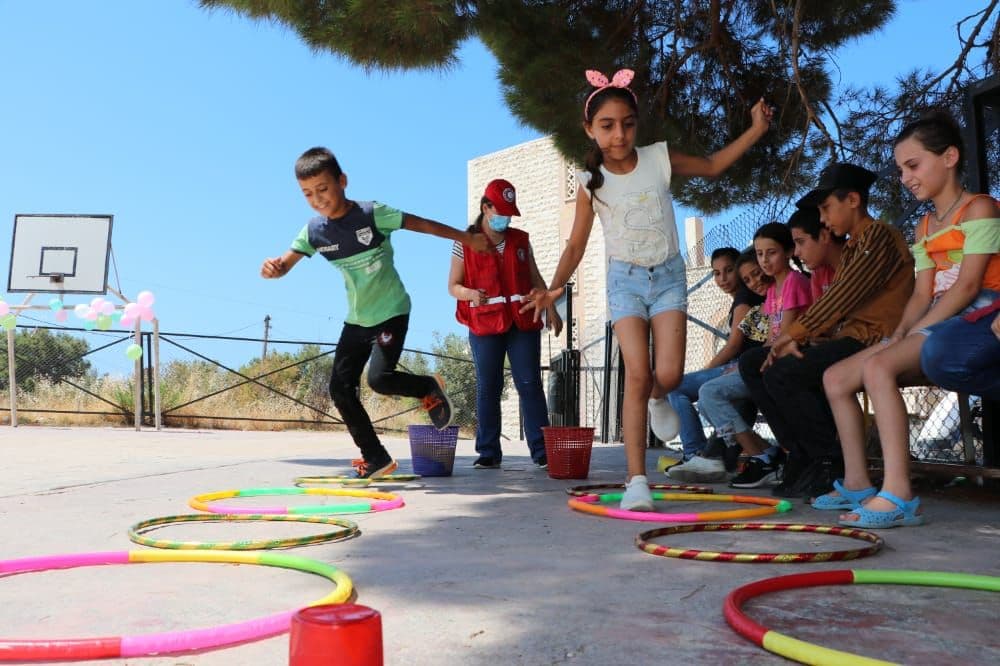 What did the closing ceremony include?
The children presented art shows, interactive games between groups, and the basketball plays final, where children trained for it for three months, which concluded with the crowning of the winning team in a competitive atmosphere between the two teams.