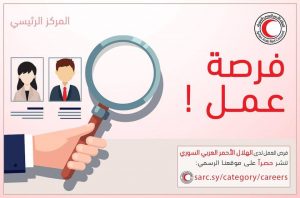 Position Summary:
This position will be reporting to the IT Unit Manager, providing both first and second tier
technical support to system end users. Handle routine technical support issues, Support in
troubleshooting for Networking and Server infrastructure
Key Responsibilities
Maintain various Network hardware components installed at the branch, facility, etc.
Maintain the software applications and programs installed on the end user devices.
Provide technical support to the users at all times.
Make sure that the users' work is not hampered due to any issue in the computer systems.
Upgrade the computer systems and network from time to time as per the latest technology.
Troubleshoot any issue that arises in the computer systems.
Conduct a root cause analysis of the system issues in order to look for permanent solution to ensure that the problem does not arise again.
Coordinate with the technical support and IT engineers for accomplishing various tasks.
Prepare reports on the system performance and share them with IT Unit at SARC HQ.
Provide tips on the maintenance of the systems so that the need for troubleshooting the system does not arise frequently.
Ensure strict security policy according to organization standards.
Perform daily tasks, checkup, and prepare periodic reports to the IT Unit Manager.
Any other duties as required.
Qualifications
Degree in IT (Fresh graduate are encourage to apply).
Familiarity LAN/WAN configuration.
Knowledge in Server domain environment.
Hands-on experience with troubleshooting and repairing complex IT issues
Strong communication, presentation and interpersonal skills
Very Good in English.
Vacancy Closing Date:13/3/2021
Interested candidates should send their updated CV's in English and must be Word file or PDF file only, otherwise will be rejected.
To hasakah.branch@sarc-sy.org E-mail, Subject "IT Coordinator"
Any resume without subject will be automatically rejected.
Only short-listed candidates will be contacted.